Guest post by Shel Horowitz, of FrugalMarketing.com
Shel is one of the great contributors to Be Heard Day. For more information visit http://www.BeHeardDay.com
Every year, I talk to many hundreds of thousands of people I've never met. And then, right afterward, some of them buy my books. A few of them even become clients.
Best of all, I do this from the comfort of my own office, wearing jeans and a t-shirt.
My body stays in my Massachusetts farmhouse, but my voice has traveled throughout the country, through many parts of Europe, and even as far as Taiwan.
The comfort and ease of reaching a mass audience is why I love doing radio. In a typical year, I'll do somewhere between 30 and 50 interviews. Maybe one of them will involve a trip to a local station's studio; the others are all done by phone.
Radio offers many advantages:
* It's a lot less scary than TV, and an excellent method of getting used to interviews–and honing your media skills–in a usually nonthreatening, even welcoming, environment
* It's inexhaustible; while there's plenty of competition to be a guest on a huge syndicate show broadcasting over hundreds of stations, on the other end of the spectrum, hosts are desperate to have you. Some experts say that radio programmers need to fill 10,000 guest slots every single day! Producers are trolling the Web, reading pitch letters, scanning newspapers, visiting radio station discussion boards, and combing the guest-available listings of Radio TV Interview Report and its competitors, desperately seeking guests.
* Low stress: no travel, no uncomfortable jackets and ties or pantyhose, almost no prep time
* Long segments: While some shows use guests for a brief TV-length segment of 3-7 minutes, many shows use a long format. You have lots more time to get your message across. I've frequently been on for 20, 40, or even 60 minutes.
* Radio is the most amenable to giving out your contact information: a website, a toll-free phone number–especially if you provide a bonus of some sort to the show's listeners.
* Vast audiences. Even a small station way out of the country will have a few thousand people listening. In a large market, or a syndicated show, it will be many times that.
Of course, the medium, like any other, has its limitations: radio is often a background medium, which means people don't focus closely on your message. You need to give your contact information several times, have a toll-free number and/or website that are easily to remember, and hope that some small percentage of people pay enough attention to follow through when they're done driving, or their workday is over.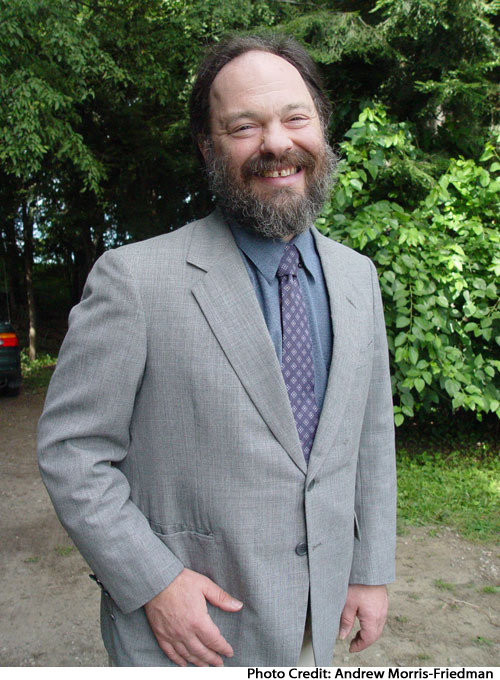 This article was originally featured in Shel Horowitz's Monthly Frugal Marketing Tips, published every month since May, 1997; please click here to view the complete archives, grouped by subject. Shel is an internationally known copywriter and marketing consultant, author of Grassroots Marketing Getting Noticed in a Noisy World, Principled Profit: Marketing That Puts People First and several other books, and creator of the Frugal Marketing web site.